HUMAN PERFORMANCE MENTORS

RMTA has teamed up with Human Performance Mentors™, a dynamic, coaching and consulting team, led by Michael A. Cooper, which leads athletes, coaches, and families through the Missing Playbook™ Mentorship Philosophy.


WHAT IS THE MISSING PLAYBOOK™?
HPM's guide to Mental Strength and Conditioning and Life Skills Development.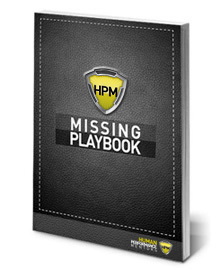 The MISSING PLAYBOOK™ has its roots in a philosophy dedicated to mentoring athletes to experience better results on the gridiron of life…wherever you are, whoever you are, whatever you may be following as a sport, there is room for you to make yourself more useful, and in that manner more productive, by developing and using your "MIND." As former professional and student athletes we understand the physical pain, sweat, and tears you train through daily. However, none of these things measure up to the MIND training you will experience with the Missing Playbook™, creating the "Mental Toughness" essential to succeed. And the athlete who takes up this journey with an open mind, and sees to it that his or her mind remains "open" throughout the process, will be richly rewarded with a broader and more accurate view of life as a whole. The MISSING PLAYBOOK™ consists of:
[list style="guard"]
Mentoring Pre-Game
Unpacking & Purpose | Vision | Goals
Mentoring Module One
Journey Into The Mind
Mentoring Module Two
Emotional Intelligence
Mentoring Module Three
Know Your Opponent
Mentoring Module Four
The Way of The Champion
Mentoring Post-Game
Initiative & Leadership
[/list]
WHAT DOES THE MISSING PLAYBOOK™ TEACH?
It shows you ways to open up your thinking and allow you to develop a deeper understanding about yourself, life, and where your journey is going.
Missing Playbook™ offers a rarely-seen perspective by which you can dramatically improve the quality of your life and the world around you.
In a world filled with "how-to" guides, the Missing Playbook™ offers you the "why-to" guide.
Give this gift of self discovery, self improvement, self transformation to the one person you have total responsibility to – YOU!
The Missing Playbook™ provides tools to unlock all of your amazing talents and abilities. Our mentorship philosophy teaches how changing your thinking can change your life. You will learn how to: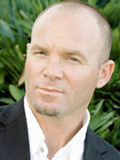 [list style="guard"]
Develop unshakable self confidence
Increase your productivity
Take control of your life and your destiny
Improve your relationships
Enjoy higher levels of performance
Achieve all your goals
And MUCH MORE!
ATHLETES AND COACHES CAN'T DENY
THAT MENTAL TRAINING REALLY DOES WORK
[/list]
YOU want CHAMPIONSHIP results. Period. It requires Thinking. It requires Feeling. It requires Action. Would you like to Think, Feel, Act, and produce the CHAMPION? HPM is the right place!
Contact Michael A. Cooper at 561-465-9714.
Further information can be found at www.humanperformancementors.com