STUDENT OPPORTUNITIES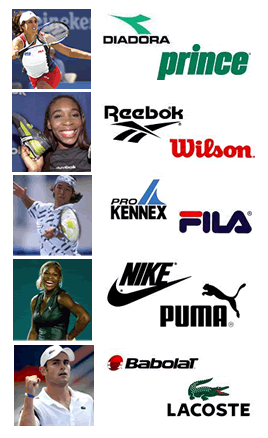 College Scholarships & Endorsements More than $16 million in college scholarships have been awarded to RMTA students, Rick and his staff will help all players secure a school right for them. Over the years, Rick Macci and his staff have proven, both on and off the court, that RMTA students not only get better quicker, but achieve the premier endorsement opportunities worldwide.
A proven track record:
At 13, Jennifer Capriati received one of the most lucrative apparel and racquet endorsements ever with Diadora and Prince.
At 14, Venus Williams signed a five-year $12 Million contract with Reebok & Wilson.
At 15, Tommy Ho received a multi-$Million deal with Fila and Kennex.
At 17, Serena Williams signed a multi-$Million agreement with Puma and later teamed up with Nike to receive the most lucrative endorsement deal in women's sports history.
At 17, Andy Roddick received a multi-$Million deal with Reebok and Babolat then later with LaCoste.
Rick has personal relationships with many colleges, athletic directors, and to all collegiate coaches around the country. With Ricks innate uncanny ability to evaluate talent at any age and discuss with all the major companies, he has been the go to guy for decades for any up and coming junior prospect.
"Rick Macci changes grips and strokes but mentally he changes young peoples' lives more than anything."
– Florida Times