Academy Programs
"Rick Macci body of work is legendary and unmatched in the past 30 years" - Los Angeles Times
RMTA is conveniently located at the luxurious Boca Lago Country Club in Boca Raton, Florida. The Macci Academy is a very personalized program… it is not a factory. Each day students receive individual instruction with a small student/pro ratio for drilling, point play, group fitness and athletic enhancement.
Often the student will play the coaches in points and matches! A BIG key to Junior Development is playing matches and competing daily. All students, depending on the skill level, will compete each and every day in sets and matches. Sometimes the matches will be supervised and sometimes the players will be on their own and duplicate a tournament environment. This is a HUGE key to handling pressure and delivering when it counts most…in matches!
Academy Professionals
ALL academy professionals are USPTA certified with a diverse background for every level of player development. All RMTA professionals share the same Macci teaching philosophy and all the pros are available for private lessons outside of the Academy schedule.
Tennis Programs
RMTA offers THREE different programs to fit the individual schedule and goals of each student:
I. YEAR ROUND TENNIS PROGRAM:
This program runs September through May (Monday – Friday-5 days/week)
Program
Time
Month
Week
Day
Morning Academy
8-11 AM
$1,800
$600
$150
Afternoon Academy
3-6 PM
$1,800
$600
$150
4-6 PM
$1,400
$400
$100
Morning & Afternoon Academy
8-11 AM & 3-6 PM
$3,400
$1000
$225
II. SUMMER 2014 CAMP PROGRAM:
Voted #1 Junior Summer Tennis Camp in North America
This program runs June, July and August (Monday – Friday from 8 AM-4 PM)
The Summer Academy program offers training sessions for the beginner to the touring professional. RMTA has the most intensive Summer Program in the country. Rick personally oversees the Summer Academy and is available for one-on-one private lessons with players of all levels. In addition, Rick gives a half hour group lesson at the end of each camp day. Parents, coaches & students can ask questions, take notes & videos. Enrollment is limited to insure the highest standard of individual attention. Some weeks are completely filled prior to summer. Please enroll well in advance to secure a spot. Private lessons with Rick should also be booked early. All students have to fill out a registration form in advance with payment in full. Cancellations are a credit on file to be used at a later date.
1
| | | |
| --- | --- | --- |
| WEEKS | | DATES |
| Week 1 | | June 2-6 |
| Week 2 | | June 9-13 |
| Week 3 | | June 16-20 |
| Week 4 | | June 23-27 |
| Week 5 | | June 30-July 4 |
| Week 6 | | July 7-11 |
| Week 7 | | July 14-18 |
| Week 8 | | July 21-25 |
| Week 9 | | July 28 – Aug. 1 |
| Week 10 | | August 4-8 |
| Week 11 | | August 11-15 |
| Week 12 | | August 18-22 |
SESSION HOURS:
Monday-Friday 8AM-11AM and 1-4PM
TUITION:
Non-Boarding:
Full Day (30-Hour Camp) – $1000/week
Half Day (15-Hour Camp) – $600/week
Boarding:
Full Day (30-Hour Camp) – $1,700/week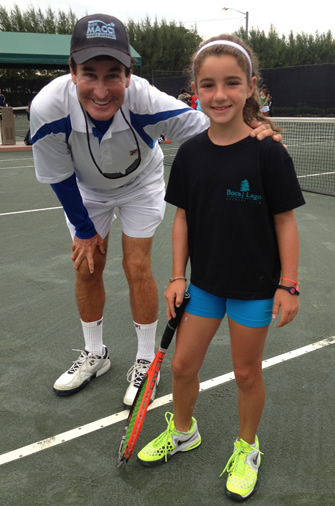 The boarding program is limited and structured on an individual basis. Check in for the Boarding Program is Sunday and departure is Friday after Academy training. Additional nights are $150 per night. All boarding whether full time or part time is done with host Academy families. These families have children in the Academy training year-round and provide a great, safe, family environment for all boarders. Meals, transportation, and accommodations are provided. Prior to attending the Academy, parents are encouraged to speak directly to the parents housing their child. Whether your child is planning to board for a week or nine months we have personalized, secure boarding options for any student visiting RMTA.
Daily Rates:
Full Day – $225 (Six Hours) Monday-Friday 8-11AM & 1-4PM
Half Day – $150 (Three Hours) (Monday-Friday 8-11AM or 1-4PM
III. HOLIDAY CAMPS
This program runs Spring Break,Thanksgiving, Christmas, and operates with the same sessions offered in the Summer Academy listed above that include boarding and non-boarding, as well as, full and half-day programs.
NOTE: It is strongly advised to register early for these high demand dates.
THANKSGIVING CAMP:
Nov. 17-21, 2014
Nov. 24-28, 2014
Mon & Tues: 8-11AM & 3-6PM
Wed: 8-11AM & 1-4PM
Thanksgiving Day: 8-11AM only
Fri: 8-11AM & 1-4PM
Full Day – 27 Hour Camp – $1000/week
Half Day – 15 Hour Camp – $600/week
CHRISTMAS CAMP:
Dec. 15-19, 2014
Dec. 22-26, 2014 (Christmas Day – 8-11am Only)
Dec. 29 – Jan. 2, 2015
Jan. 5 – Jan. 9, 2015
Mon-Fri: 8-11AM and 1-4PM
Full Day 30 Hour Camp – $1000/week
Half Day 15 Hour Camp – $600/week
Daily Rates – Full Day (6 Hours) – $225
Half Day (3 Hours) – $150
2015 SPRING BREAK CAMP:
Mar. 3-7, 2014
Mar. 10-14, 2014
Mar. 17-21, 2014
Mar. 24-28, 2014
Mar. 31-April 4, 2014
April 7-11, 2014
HOME SCHOOLING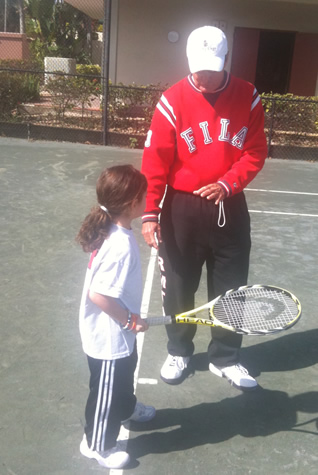 RMTA provides a variety of excellent educational options to suit the individual needs of our students. We supervise Virtual Schooling with a fully accredited NCAA-approved middle and high school curriculum on site at RMTA. This Virtual School program is recommended for our full time middle and high school students because it is conveniently supervised on our premises and is individually tailored to each students needs. (NOTE: Since virtual schooling is not offered in all states, parents are advised to contact their school district directly to verify that it is offered by your state.) Additionally, a more traditional education experience is available through partnerships with other local public and private institutions.
For further information please contact  BRYON GILL  772-559-9811.
"Venus, Serena, Capriati, Roddick his fingerprints are physically and mentally are all over these four. " - CBS Sports