"Losers Find Excuses
Winners Find a Way!"
JUST A FEW OF RICKS STUDENTS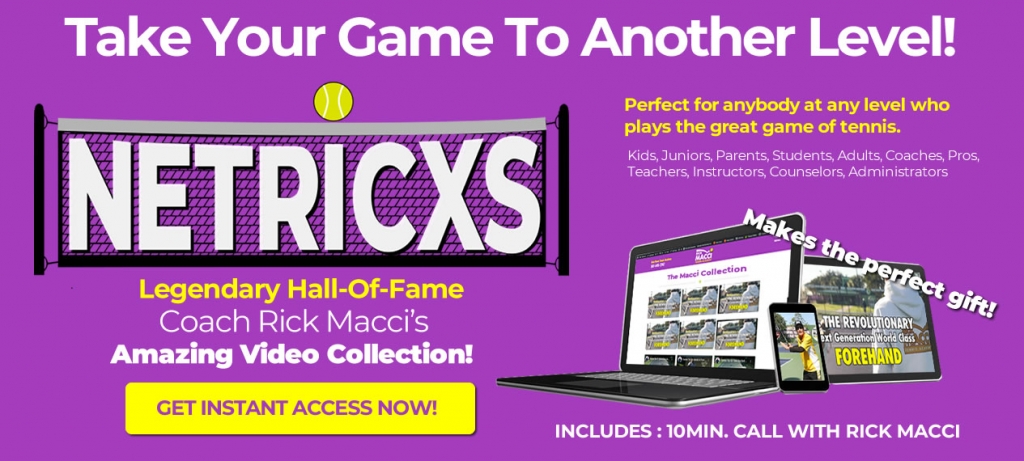 Rick Macci Tennis Academy
At South County Regional Park in Boca Raton, FL
Nobody in the entire global teaching industry, whether it's an academy or a private teacher, can build a world class game technically, strategically and mentally like the iconic legendary master coach Rick Macci.
His amazing vision, unique creativity and overall uncanny knowledge to systematically piece by piece, step by step, and construct a professional game for any boy or girl, no matter what age, is unmatched.
Rick builds a player. It is proven time and time again from scratch or the incubator to #1 in the country or the world!
Some people teach tennis ,Rick defines it, refines, and then shines it!
Rick is the #1 Tennis Coach of the past century and leads by example with all his students. His corrective techniques and uncanny ability to correct flaws and habits is a true gift. He is a special talent and a mentor to thousands around the world.
Rick is considered the country's premier communicator and looks through the game of tennis and life with a magical scope.
His accomplishments, achievements and overall global respect from the industry and the public is unmatched.
His videos and books are best sellers and his Zoom videos continue to zoom from florida to down under.
As a 7 time Coach Of The Year, to the youngest ever inducted into the USPTA Hall of Fame, to 8 Grand Slam champions to 319 National Titles and counting, Rick Macci works his magic from the tennis court to wall street as an in demand guest speaker in person or virtual, and his storytelling on the game of life and tennis is EPIC!
Rick is an award winning worldwide one of a kind respected philosopher and his in-depth unique, articulate, funny and amazing talent as the games premier on and off court communicators in human behavior for kids and adults is legendary.
He is the #1 motivator the past 40 years and Ricks ability to rewire the the mind set and look thru a different lens and really help all players mentally, is a gift.
Over 63 current WTA and ATP players, a few in the TOP 10 and their coaches, if they have one, work with Rick on a regular basis in person at the park, thru Zoom around the world or by sending videos for the genius of Hall of Fame Coach Rick Macci to DISSECT, RECONSTRUCT and ALWAYS FIND THE REAL ANSWERS!
Most of all, Rick teaches 7 days a week to ANYBODY at ANY AGE.
Each and every player no matter what level is encouraged to take a one hour lesson with Rick and he can let you know where you're at technically, genetically, strategically and put together a roadmap for the future!
Come experience our games greatest communicator, educator and motivator.
Call today to get the Macci experience.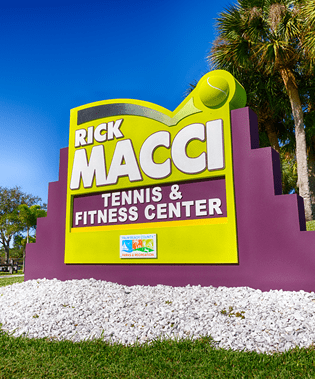 RICK MACCI TENNIS ACADEMY & CAMPS
Virtual Lessons With Rick
Explore Rick Macci Tennis Academy
Explore South County Regional Park
Rick Macci Through The Years (Gallery)
Ready To Get Started? Contact Us!