Global Acclaim For Rick's Interviews
This is the greatest interview ever!!!!
uNtameable aNgel
This is such a heartfelt brutally honest story. Thank you for sharing this and your wise words of wisdom. You're so genuine and you have many blessings coming your way. You're such an amazing person, mentor and tennis coach. The GOAT
Becky Center
One of the most honest interviews i ever seen. Great guy. Much respect.
Simma Yu
Well worth the one hour and twenty-five minutes. A riveting American story, but every story has more than one side and I appreciate you telling yours Rick.
Thank you for coaching and contributing to the Williams family.

ME Angelia Denise
What a great story. He seems such an honest genuine guy. So glad he helped Richard and the girls. He knew. The rest is history!
Tuki
Absolutely amazing… great interview…
Clint C Brantley
What a great guy and coach! I hope he made back his investment and more.
PF V
Wow! What a contribution and commitment. Glad to hear about this. A lot of work and money.
parson 1
13 minutes in and I wanna ugly cry man. What a fxckin story.
Graduated Money
Would have been nice if the world acknowledged him. The fathers letter was so wonderful.
Winnie
This is a fascinating story regarding the father and his vision. Rick Macci was amazing.
s jones
I'm crying now…this is so beautiful!
Ann Johnson
Macci is partly responsible for the success of a lot of stars. He has made a difference.
Rider skater
Wow, what a great interview. Lots to learn in this interview.
Daniel Okoro
I love this interview soooooo much.
Great informative interview.
Mangos and Pineapples
Amazing story, well told. You're a great guy.
griftamusic
amazing Rick you are a true coaching legend…and coaches know how much you developed the girls. You nailed it at the end when you talked about the early years. I believe the MOST important coach every tennis player has is probably between 7 to 14…because if you don't have world class strokes by 14 you have zero chance. Take a bow mate
Crunch Time Coaching
the fact he still took the time to be around someone outside of his wealth circle speaks volume. he helped change the tennis game as well. he is apart of their success
SelfMadeRish
He saw GREATNESS and cultivated it. Richard CREATED it, and Rick fine tuned it. This man knew tennis but he was also a friend who cared.
Knowledge Equips
What a legend Macci Thank you for being a part of the that brought us the legendary amazing iconic humans
Mavis Bonsu
This man is an angel! God bless him.
Myrna Stallworth
A great story. Good he saw and believed their father. A very good man and a historian.
Adaku Ugwumba
There is no question that he was a pivotal instrumental part of their journey, they have to admit this it was an important time this transition and training and hosting them.
xiomana xoxoxo
Wow amazing story
Justin Nguyen
Rick I wish the tennis world is color blind as you back in this days. Glad it all end up working for all. Love the fact he is all included in the movie
Berhe Serekeberhan
What riveting an interesting rendition from someone who sat with Richard Williams in the driving seat. Very good storyteller. I really enjoyed it. I hope he had some input in the 'King Richard' film which is about to be released.
phyllis simon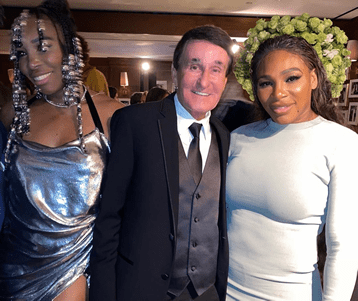 Wow how about that narration… I can literally picture every word you're saying… this interview is the best interview ever… the best players with the best coach/storyteller…. everything is top tier 🔥🔥
C.Lalrinchhana
Wow!! I'm so taken back. Truly amazing you are a legend !!!!
Stephen Afliet
ALL the glory to Almighty God!! Plus, the determination of a father who wouldn't give up in spite of the insidious opposition's they faced!! Thank you Mr Macci for believing in the Williams family!
Gina Mitembe
Great interview. Coach Rick is not bitter, what a powerful story. I love how he celebrates Richard even though things were not always wonderful.
PastorTimEllis
It takes a team to make a champion. I hope the movie gives due credit to Rick Macci. It's not all about the money. Gratitude, King Richard!
David H Lin
Such a cool story ! Rick is the Man !!! Good luck in future
Mrunnamed333
Beautiful said Mr. Macci. You are an amazing coach and person, love the positive input that you have about everything. Thank you.
Claudia Skaggs
Great as the father was, if it wasn't for the exposure by this guy, I don't think they would've gone far.
This is why the father got him on board.
Marilyn Smart
What a great pairing of amazing visionaries, "A Father, and A Coach"!
Allen Hudson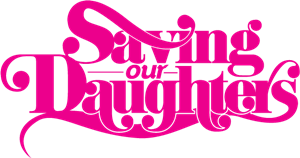 "We are honored and blessed to be partnering with you Rick!! And so HAPPY the world will know you had a POWERFUL influence on Venus and Serena's life and now inspire girls of all multicultural backgrounds across the country. You have Saving Our Daughters for Life!!"
JUST A FEW OF RICKS STUDENTS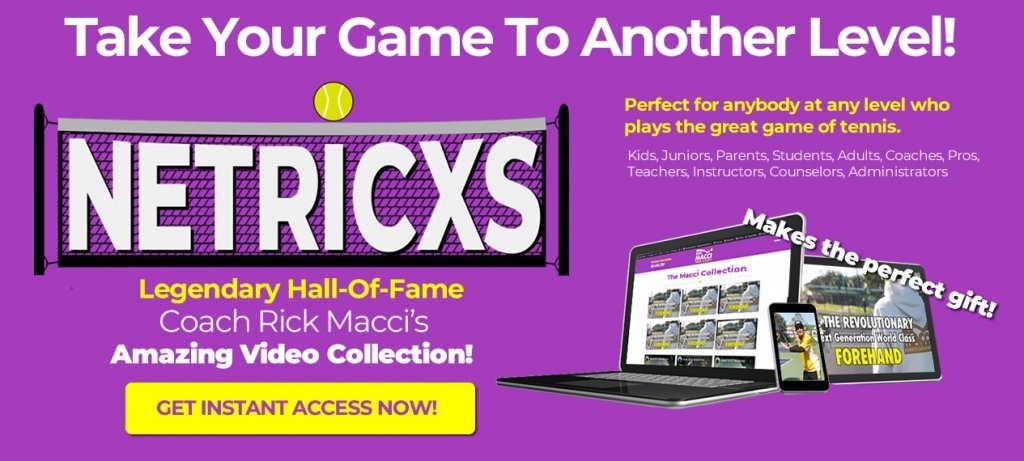 Rick Macci Tennis Academy
At South County Regional Park in Boca Raton, FL
Nobody in the entire global teaching industry, whether it's an academy or a private teacher, can build a world class game technically, strategically and mentally like the iconic legendary master coach Rick Macci.
His amazing vision, unique creativity and overall uncanny knowledge to systematically piece by piece, step by step, and construct a professional game for any boy or girl, no matter what age, is unmatched.
Rick builds a player. It is proven time and time again from scratch or the incubator to #1 in the country or the world!
Some people teach tennis ,Rick defines it, refines, and then shines it!
Rick is the #1 Tennis Coach of the past century and leads by example with all his students. His corrective techniques and uncanny ability to correct flaws and habits is a true gift. He is a special talent and a mentor to thousands around the world.
Rick is considered the country's premier communicator and looks through the game of tennis and life with a magical scope.
His accomplishments, achievements and overall global respect from the industry and the public is unmatched.
His videos and books are best sellers and his Zoom videos continue to zoom from florida to down under.
As a 7 time Coach Of The Year, to the youngest ever inducted into the USPTA Hall of Fame, to 8 Grand Slam champions to 319 National Titles and counting, Rick Macci works his magic from the tennis court to wall street as an in demand guest speaker in person or virtual, and his storytelling on the game of life and tennis is EPIC!
Rick is an award winning worldwide one of a kind respected philosopher and his in-depth unique, articulate, funny and amazing talent as the games premier on and off court communicators in human behavior for kids and adults is legendary.
He is the #1 motivator the past 40 years and Ricks ability to rewire the the mind set and look thru a different lens and really help all players mentally, is a gift.
Over 63 current WTA and ATP players, a few in the TOP 10 and their coaches, if they have one, work with Rick on a regular basis in person at the park, thru Zoom around the world or by sending videos for the genius of Hall of Fame Coach Rick Macci to DISSECT, RECONSTRUCT and ALWAYS FIND THE REAL ANSWERS!
Most of all, Rick teaches 7 days a week to ANYBODY at ANY AGE.
Each and every player no matter what level is encouraged to take a one hour lesson with Rick and he can let you know where you're at technically, genetically, strategically and put together a roadmap for the future!
Come experience our games greatest communicator, educator and motivator.
Call today to get the Macci experience.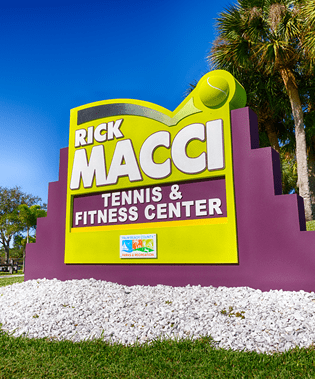 RICK MACCI TENNIS ACADEMY & CAMPS
Virtual Lessons With Rick
Explore Rick Macci Tennis Academy
Explore South County Regional Park
Rick Macci Through The Years (Gallery)
Ready To Get Started? Contact Us!