RICK MACCI TENNIS ACADEMY
Boca Raton, Florida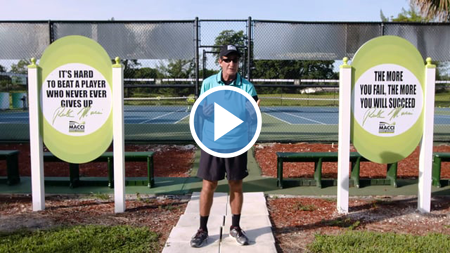 I am frequently asked what makes the Rick Macci Tennis Academy one of the most respected tennis programs in the world? My response is that we have the best cutting edge instruction for all levels, second to none. The level of coaching the students receive, the personalized attention that  comes with the smallest possible student-to-instructor ratio, and the nurturing atmosphere all give us the most in-depth, individualized tennis program available. I have been fortunate to train, coach, mold some of the best juniors and professionals in the world. Coaching is an art, and communication with individual psychology is the key.
That is why I believe that a smaller, more intense program with a heavy emphasis on the individual is how to develop tennis players.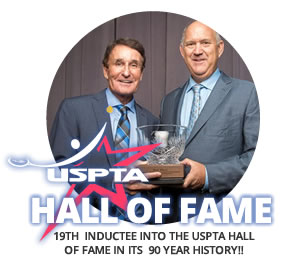 Over the past 30 years,  I have dedicated my life to changing lives and to the development of tennis players of all levels.
It is a long-term process; it takes hard work and dedication to live up to your potential. Here at Rick Macci Tennis Academy, we will do our best to help you develop as a person, athlete and player. So whether you are looking for a year-round junior tennis program or an award-winning summer tennis camp, we have something for all ages and all levels.
I look forward to personally working with you very soon at our Academy located at the new state of the art Rick Macci Tennis Center at the award winning crown jewel of Palm Beach county, the Burt Aaronson South County Regional Park in Boca Raton Florida
All the best,
NOW OPEN!!


THE NEW STATE OF THE ART
RICK MACCI TENNIS CENTER!
At the award winning crown jewel of Palm Beach county, the Burt Aaronson South County Regional Park in Boca Raton Florida.

A brand new breathtaking next generation tennis facility, with the games number one iconic Hall of Fame coach this past century has hit it out of the park, literally, with the state of the art Rick Macci Tennis Center at the award winning crown jewel of Palm Beach county, the Burt Aaronson South County Regional Park in Boca Raton Florida .
This public facility is like no other in the United States, it is Disneyland and Candyland wrapped into one.
19 eye popping brand new purple and green hard courts
Dazzling purple windscreens
Gorgeous brand new purple canopies
New nets
New fences
12 new refurbished racquetball courts
Hitting stalls
Newly remodeled clubhouse
Brand spacious new fitness center
Must see tv, one of a kind, million dollar 3 INDOOR facility.
Yes can you say, when its raining, you can still be training.!!!!
This is Ricks way of giving back to the great game of tennis that has catapulted him to arguably the best teacher, coach, mentor and grassroot stimulators to inspire and install passion like no other.most of all time!
This is open to the public. This is for Palm Beach County and the world to enjoy.
It will offer the games and premier teaching methodology backed up by science but at public pricing. Can you say game changer?
Most of all, the free outreach programs for kids left behind will be a LIFE changer.
Rick Macci and the USTA have had a tremendous friendship and partnership over the past 40 years, mainly, in Rick whos work of developing young talent with the usta player development, like Venus and Serena, Sonya Kenin, Jennifer Capriati, Andy Roddick, Maria Sharapova, Tommy Ho and over 268 usta national championships won by Macci students.
The academy is a very small part of the relationship with Palm Beach County and the USTA. It is about growing the game, this is more about grass roots and this facility is ready to mow the grass!!!!!
It will be helping kids of all ages, just get a shot, new leagues for adults, over 50 tournaments a year, from junior to adult to round robins to the Macci prize money grand prix.
Free indoor access for all college students in Palm Beach County with a gpa above 3.0., teachers and firefighters in Palm Beach County will receive unlimited free access to the indoor facility also and kids under 5 years have free fridays 4 to7. Yes FREE to develop and be molded in the Rick Macci Academy. Wow !!!!!
Now , fasten your seat belt, once a year for the best athletes in Palm Beach county 12 and under 10 and 8 and under boys and girls will participate in the Rick Macci Tennis Center athlete day. Full of fun. food , prizes, testing and talent scout evaluation.
2 boys and 2 girls will be selected each and every year by hand picked rick personally, the worlds number 1 talent scout, and receive a full scholarship to the academy, plus free racquets and apparel.
This will changes lives not just strokes. this is Rick Macci . This is the USTA . This is the next generation!!! Most of all, it's at first class beautiful brand new public park facility like the world has never seen.
This is a USTA public park facility, named the Rick Macci Tennis Center. the USTA and Rick Macci are shoulder to shoulder in this project. A 3 million dollar renovation and beautification venture is on going. Stop by today. Lets hit it out of the park together !!!!!!!!
Hope to see you soon!!!