Can't make it to the Academy?
Send a Video of Your Tennis Stroke to Rick!
Rick will analyze a video of your stroke, Point out what your doing wrong and what to do to fix it!
The RESULT:
A More Powerful Stroke
A More Accurate Stroke
A More Consistent Stroke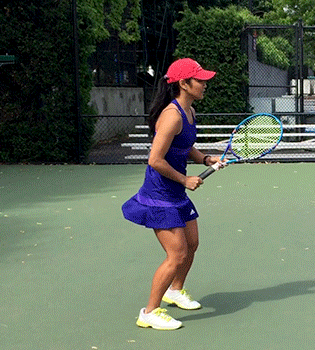 You Can Have A Legendary Coach
Help You Improve your Tennis Stroke!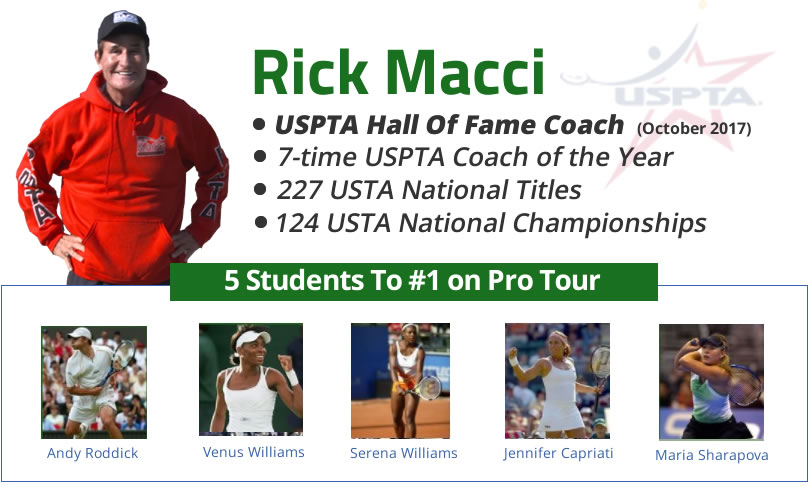 How this works
Video analysis is one of the best ways to improve your strokes. Especially the serve, forehand and backhand. Rick now dedicates a portion of his days to doing video analysis and helping players, parents, club players, coaches and pros from anywhere in the world with his proven techniques for the optimal stroke.
The process is so simple that anyone from anywhere can NOW have Rick Macci as their coach!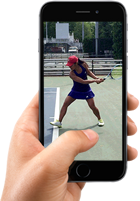 Record your stroke
Simply take a video with a phone camera in vertical mode, and make sure the student is filling the image.




Rick will PERSONALLY analyze your stroke
Rick will review your video in slow motion and frame by frame. He will add his personal voice over commentary on your stroke and add visuals that will help you pinpoint the areas that need immediate improvement and what to do fix them
He will then upload this to your viewing area and notify you when its ready.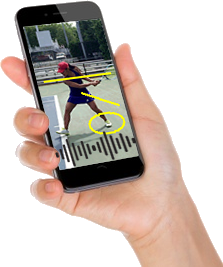 You login and review from anywhere
Login from your PC, tablet or even your phone…on the court!
Review and practice the advice from Rick and you WILL make BIG changes in your game!!
Lets Make Big Changes In Your Game!
Sign Up For Your Video Analysis Session Below.
Private Lessons with Rick Macci at the Academy
are booked months in advance and cost $400/hr.
Save time from having to wait months for a scheduled appointment with Rick
Save the time of having to travel to Boca Raton, FL
Save cost of having to travel to Boca Raton, FL
Save cost of accommodations while your training.
Limited time only: $195.00