Education Options
GrandView Preparatory School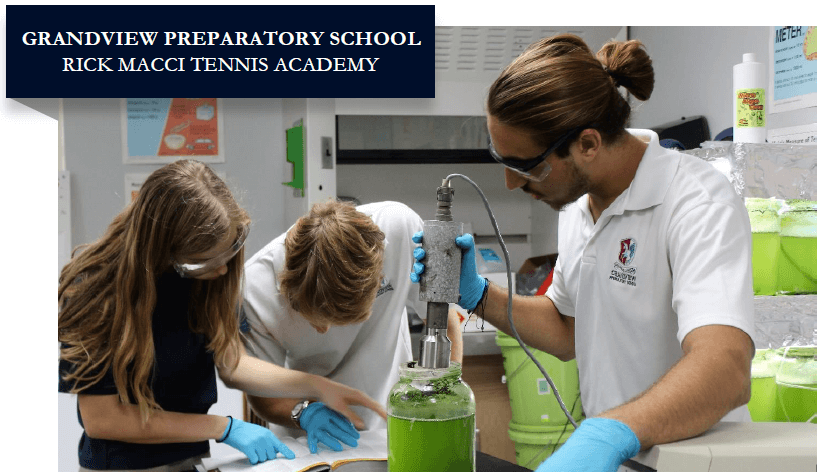 Schedule your visit today!.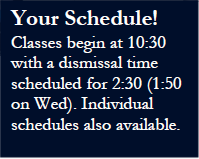 Grandview Preparatory School is excited to partner with families at Macci Tennis Academy! Grandview's flexible schedule, engaging campus community and emphasis on personalized education allows Grandview to accommodate a well-rounded academic experience while providing students the time to develop their athletic talents to their highest capacity.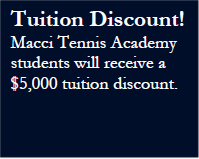 Mon, Tue, Thur, Fri
10:05 Depart from Macci
10:30 Class
11:50 Lunch
12:30 Class
1:15 Class
2:30 Dismissed
2:55 Arrive at Macci
Wed (academic labs)
10:05 Depart from Macci
10:30 Class
11:50 Lunch
12:30 Class
1:50 Dismissed
2:15 Arrive at Macci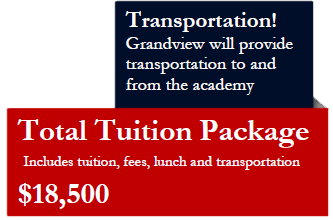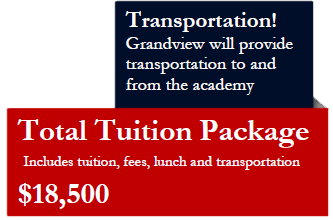 Stephanie Wood, Director of Admission
Email:- swood@grandviewprep.net
Phone:- 561.416.9737 ext. 1304
Address:- 336 NW Spanish River Blvd. Boca Raton, FL 33431
Homeschooling Option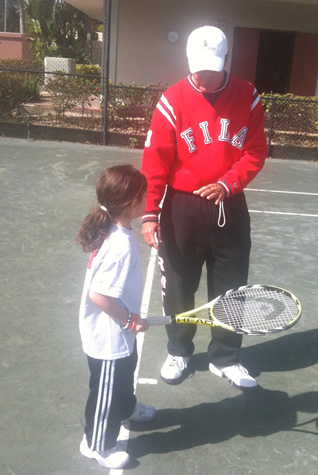 RMTA provides a variety of excellent educational options to suit the individual needs of our students. We supervise Virtual Schooling with a fully accredited NCAA-approved middle and high school curriculum on site at RMTA. This Virtual School program is recommended for our full time middle and high school students because it is conveniently supervised on our premises and is individually tailored to each students needs. (NOTE: Since virtual schooling is not offered in all states, parents are advised to contact their school district directly to verify that it is offered by your state.) Additionally, a more traditional education experience is available through partnerships with other local public and private institutions.
For further information please contact  BRYON GILL  772-559-9811.