TRAVEL
"There are a few experts in the game, and Rick Macci is at the top of the list."
– Tennis World
RMTA is convenienly located at the luxurious Boca Lago Country Club in Boca Raton, Florida easilly accessible from Ft. Lauderdale, Palm Beach, and Miami International Airports.
Rick Macci Tennis Academy
9045 Vista del Lago
Boca Raton,
Florida
33428
Phone: 561-445-2747
"Rick Macci is a true genius with kids."
– Tennis Week
Concierge and Relocation Services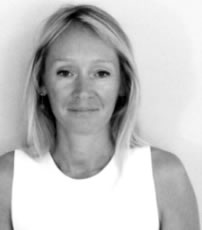 Rick Macci Tennis Academy prides itself on its world-class coaching staff, family style atmosphere and providing the best possible service tailored to your individual needs. Our goal is to make your experience going to South Florida to train as seamless and successful as possible.
We're here to help you to find a place to stay while you're attending the academy.
Our Director of Concierge and Relocation Services, Yulia Lyshko will be your point of contact for all things when you are planning to attend Rick Macci Tennis Academy. Accommodations, education, other activities are just a few of the additional items on your list.
Looking to relocate, purchasing the second home or interested in short-term accommodations? We've got you covered as well.
With our partnership with Yulia, a licensed real estate agent of Boca Expert Realty we're proud to offer you full-time real estate services at Rick Macci Tennis Academy.
In the competitive marketplace of South Florida, Yulia brings to her clients personalized client service and inventive integrated approach as well as in-depth knowledge of the community and the market .
Yulia believes the customers' needs and concerns are her number one priority.
Further, Yulia is one of our Macci's parents who has first-hand experience and knowledge of the considerations and needs of your tennis family. We are confident she will make you feel right at home.
Yulia can be reached directly at 561-699-0859, email yulia@bocaexpert.com for all of your travel planning or real estate needs or to start your search please visit her web-site at florida.bocaexpert.com
"If you've got talent, Rick Macci brings it out and molds it like never before."
– Star Ledger
Hilton Suites Boca Raton "Official" Hotel Of RMTA
RMTA wants to help make your visit to our Academy a positive experience for the complete family We have identified the best accommodations in the surrounding area that would support your specific needs.
BE SURE TO REQUEST THE "RMTA DISCOUNT CORPORATE RATE" WHEN MAKING YOUR RESERVATION FOR A SPECIAL PROMOTION PACKAGE RESERVED FOR RMTA GUESTS!

Hilton Suites Boca Raton Award-winning, all-suite hotel offering Two Room Suites instead of a regular room!
Two-Room Suite offers a separate living room and bedroom with a wet bar are equipped with a coffee maker, coffee & condiments supplied daily, microwave, and mini-refrigerator. Other features included are DVD, two remote control color TV's, WIFI and private balcony.
Weekday Newspaper delivered to your suite.
Complimentary full American cooked-to-order breakfast with personal service each morning.
Complimentary Transportation to/from RMTA and other Boca Raton locations for shopping and beaches.
Complimentary Two-Hour Cocktail Reception every evening.
Year-round Heated Outdoor Pool and Whirlpool as well as Fitness Center and lakeside par course Jogging Trail.
Conveniently located just off I-95/Florida Turnpike.
Minutes from beaches, shopping, entertainment and dining
"Rick Macci has done it time after time."
– Billie Jean King
"Rick Macci has done it with hard work, dedication & class. His core foundation is the same as I saw 20 years ago. He is the ultimate role model for coaches and students…a real pro in every way."
– Sports International Daily